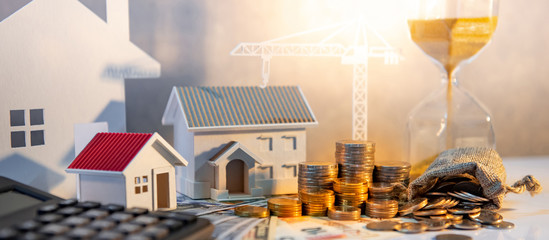 Investing in real estate is an excellent way to diversify an investment portfolio, prevent unfavorable economic conditions, and ultimately build wealth for the future. However, this is only possible with the right type of investment as there are various alternatives. Venturing into the wrong one might turn out to be a complete disaster.
There is no one best option for everybody on the ideal kind of real estate investment, therefore people have to critically examine their choices to determine which is most feasible, usually in terms of the capital requirements and risk levels.
The most common type of real estate investment is rental properties. Theoretically, it is a simple process that involves buying or leasing a property and renting it to tenants. However, it requires substantial capital to fund the purchase and repairs or renovations. The flipper also has to manage the tenants, pay property taxes, ensure property upkeep, and carry out repairs.
Rental property is common because it has a huge return potential depending on the level of income of the investor and equity appreciation. However, it is not meant for everyone as some significant factors need critical consideration. One of such factors is the cost barrier. Buying a rental property can be an expensive venture. Many investment property lenders require a down payment of up to 25 percent that many people cannot afford. In addition, it is also time-consuming, even for investors who have property managers.
Another common way to invest in real estate is through crowdfunding offerings. Real estate companies use crowdfunding as a strategy to generate money from interested investors. Property developers offer equity interests in a property development project to the public in exchange for their money. In other words, when real estate developers identify an investment opportunity, like property restructuring or complete rehabilitation, they may decide to generate part of the capital by offering equity to investors instead of providing the entire capital with their money or through credit facilities.
Real estate crowdfunding is done via online platforms like RealtyMogul, CrowdStreet, Fundrise, and others. These platforms act as a meeting place between developers and investors and ensure their listed properties are genuine.
Although a very convenient type of investment, crowdfunding offerings also come with the risk of illiquidity as they aren't easily sold like other publicly traded securities. So, there is a chance the investor's funds may be tied up for a long time.
House flipping is also another option for potential real estate investors. This option is particularly for people with years of experience in valuation, renovation, and marketing houses. It is also capital intensive as a flipper also has to renovate the property, pay workers, and, in some cases, professional home inspectors. House flipping also consumes a lot of time as the investors have to oversee repairs, a core part of the flipping process.
Typically, house flippers buy undervalued properties, preferably in respected communities, perform the necessary renovations and look to sell them in less than six months, unlike buy-and-rent landlords.
House flipping also comes with a considerable amount of risks. For instance, investors who do not sell their properties on time may have severe financial setbacks since flippers usually do not have separate cash that would suffice to pay the mortgage on a property on a long-term basis.